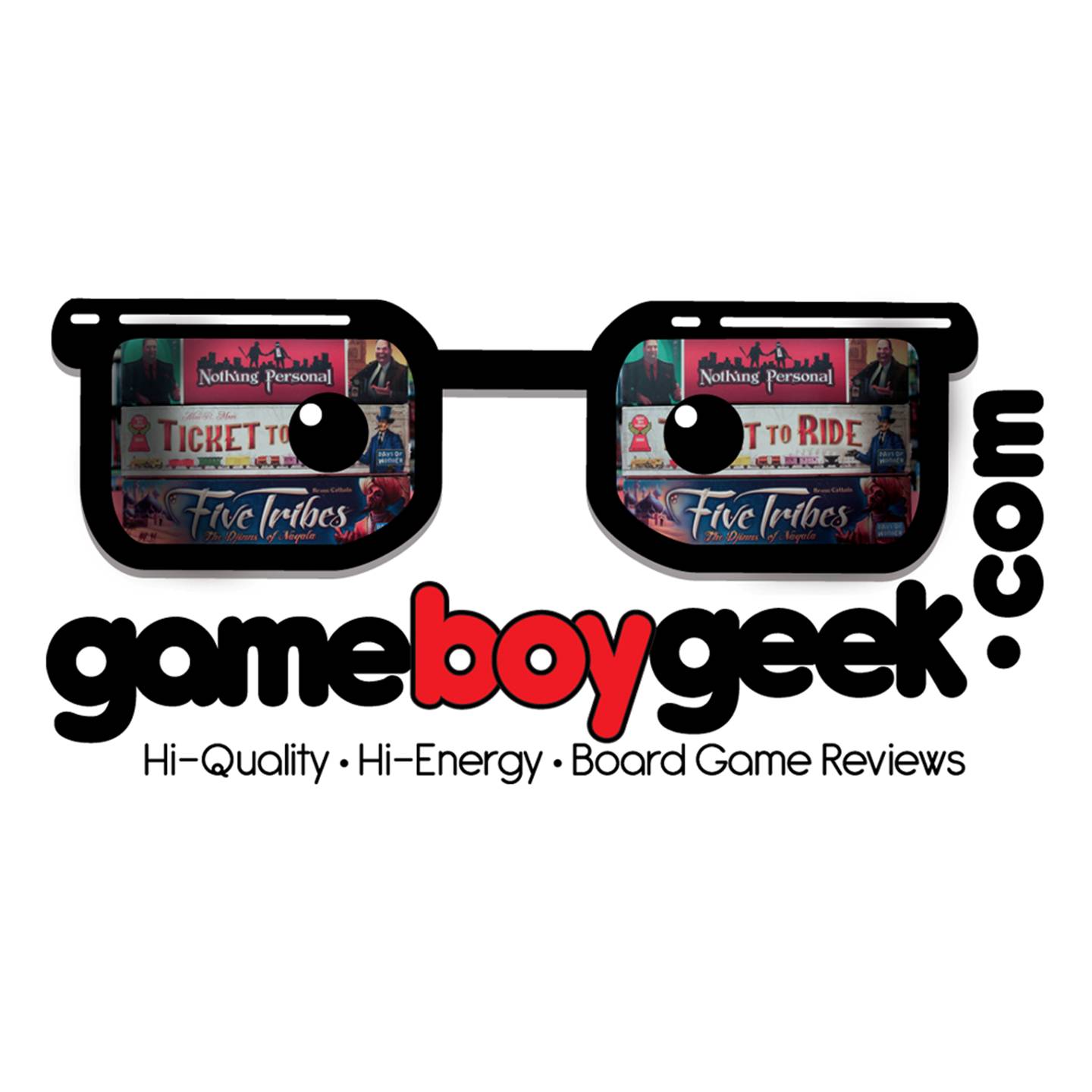 Click here to view thousands of board games at discounted prices at our Sponsor MiniatureMarket.com: 
https://www.miniaturemarket.com/gigstsha-en.html?utm_source=gameboygeek&utm_medium=partner
Miniature Market Product Alerts: If the game hasn't released yet or is out of stock, sign up to get notified when it is available for purchase.  Learn more here: https://www.miniaturemarket.com/productnotifications?utm_source=gameboygeek&utm_medium=partner&utm_campaign=customer-service
My review of this trick taking game that has hidden identities! You'll need to deduce who is on your team and who isn't all around trick taking!
BGG Link: https://boardgamegeek.com/boardgame/313262/shamans
0:00 - Introduction
0:07 - 1 Minute Overview
1:25 - 1 Minute Final Thoughts
2:34  - Full Introduction
3:00  - Full Game Overview
8:05  - Full Final Thoughts
13:40 - Saxophone Serenade
14:15 - Blooper Reel
Additional Sponsors:
Bezier Games (Maglev Metro)
https://beziergames.com/collections/all-games/products/maglev-metro
Grey Fox Games (After the Empire) - https://gamefound.com/projects/grey-fox-games/after-the-empire---deluxe-version-reprint
Eagle Gryphon Games (On Mars: Alien Invasion) - http://www.eagle-gryphon.com/
Arcane Wonders (Four Gardens) - https://www.arcanewonders.com/game/four-gardens/
Dire Wolf (Dune Imperium) - https://www.direwolfdigital.com/dune-imperium/
Game Toppers - https://game-toppers-30-upgrading-every-game-you-play.backerkit.com/hosted_preorders
The Game Boy Geek Helps You "Find & Enjoy the Next Board Game You'll Love" with new content at least every other day. 
Meet up on these Web & social media platforms:
Website - www.GameBoyGeek.com
Facebook - http://www.Facebook.com/TheGameBoyGeek
Twitter - http://www.Twitter.com/TheGameBoyGeek
Instagram - http://www.Instagram.com/TheGameBoyGeek
Podcast - RSS - https://gameboygeek.podbean.com/feed/
Podcast iTunes - https://podcasts.apple.com/us/podcast/game-boy-geek-hi-quality-hi/id1042741475