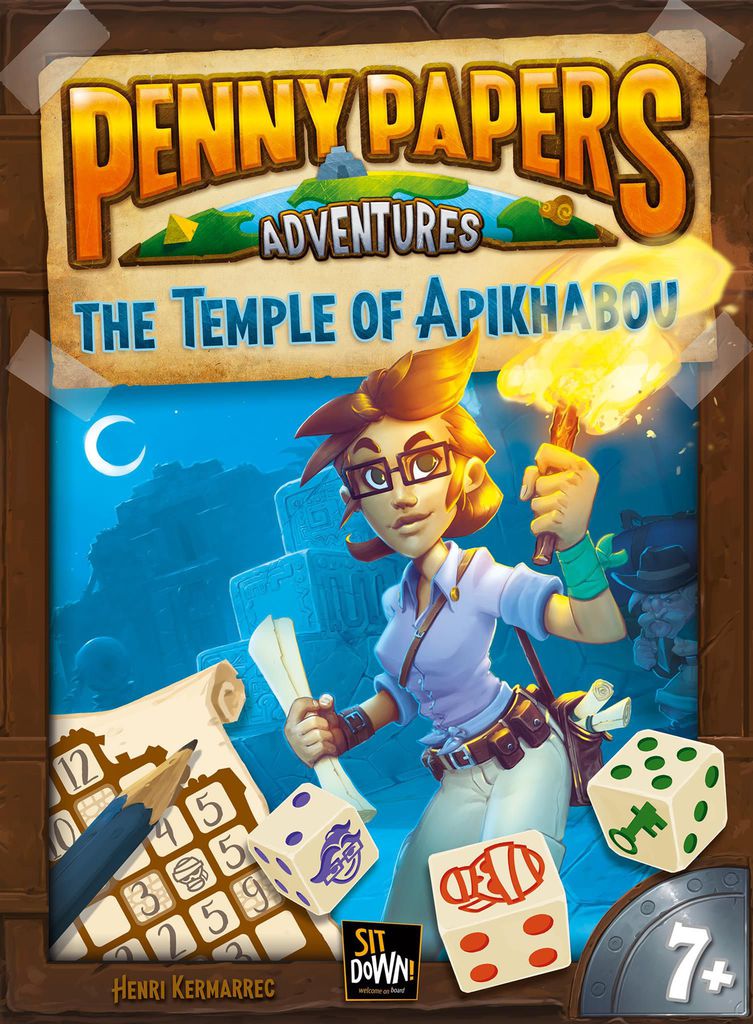 My review of one of the 3 Penny Paper Adventure Roll & Write games from Sit Down Games. In the The Temple of Apikhabou, you'll be unlocking doors, and trying to avoid mummies, all while linking consecutive numbers and groups of numbers.
Support Us & Get Rewards on Kickstarter!
http://www.gameboygeek.com/kickstarter
Click Here to our sponsor Visit Miniature Market: https://goo.gl/ZsyG9q
Additional Sponsors:
Bezier Games (Werewords) - https://beziergames.com/collections/all-games/products/werewords
Grey Fox Games (Rising 5) - https://www.greyfoxgames.com/games/rising-5-runes-of-asteros/
Eagle Gryphon Games (Lisboa) - http://bit.ly/2sSKFrF
Gamelyn Games (Heroes of Land, Air & Sea) - https://www.gamelyngames.com/heroes-of-land-air-sea/
Tasty Minstrel Games (Pioneer Days) - http://playtmg.com/pioneer-days/
The Game Boy Geek Helps You "Find & Enjoy the Next Board Game You'll Love" with new content at least every other day.
Meet up on these Web & social media platforms:
Website - www.GameBoyGeek.com
Facebook - http://www.Facebook.com/TheGameBoyGeek
Twitter - http://www.Twitter.com/TheGameBoyGeek
Instagram - http://www.Instagram.com/TheGameBoyGeek
Podcast - RSS - http://gameboygeek.podbean.com/feed/
Podcast iTunes - https://itunes.apple.com/us/podcast/g…