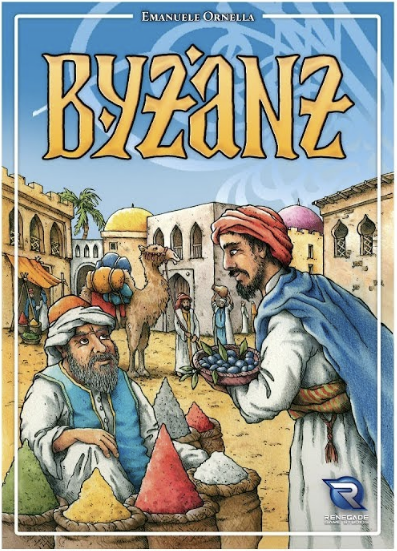 My review of Byzanz by Renegade Game Studios!You are a merchant in Byzantium and you are trying to have the most profit from the markets inside the city.
Bid for the best stock of goods and find the right moment to sell your collected wares.
And do not forget to go to the main market for a good deal!
Support Us & Get Rewards on Kickstarter!
http://www.gameboygeek.com/kickstarter
Click Here to our sponsor Visit Miniature Market: https://goo.gl/ZsyG9q
Additional Sponsors:
Bezier Games (Werewords) - https://beziergames.com/collections/all-games/products/werewords
Grey Fox Games (Rising 5) - https://www.greyfoxgames.com/games/rising-5-runes-of-asteros/
Eagle Gryphon Games (Lisboa) - http://bit.ly/2sSKFrF
Gamelyn Games (Heroes of Land, Air & Sea) - https://www.gamelyngames.com/heroes-of-land-air-sea/
Tasty Minstrel Games (Pioneer Days) - http://playtmg.com/pioneer-days/
The Game Boy Geek Produces Hi-Quality, Hi-Energy Board Games review with new content at least every other day.
Meet up on these Web & social media platforms:
Website - www.GameBoyGeek.com
Facebook - http://www.Facebook.com/TheGameBoyGeek
Twitter - http://www.Twitter.com/TheGameBoyGeek
Instagram - http://www.Instagram.com/TheGameBoyGeek
Podcast - RSS - http://gameboygeek.podbean.com/feed/
Podcast iTunes - https://itunes.apple.com/us/podcast/g…